Posted By:

jenifer

Comments:

0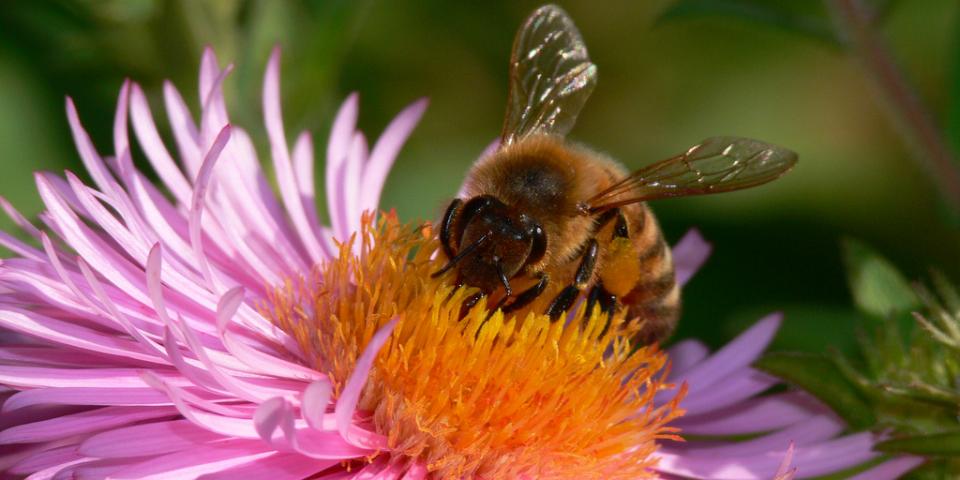 There was an interesting article on BBC Radio 4's Farming Today programme presented by Anna Hill this week reporting that the stop start Spring seems to be confusing honey bees this year and beekeepers are reporting a slow start in producing honey as their bees don't seem to be making honey as fast as they might. She spoke to David Southgate, a Norfolk beekeeper and a swarm collector for the local area.
The weather this year has been changeable and as a result bees are far behind. Although there is plenty of forage at the moment, the weather early on in the year has put the bees far behind with David estimating as far back as four weeks. He normally keeps the month of May clear for swarm collections as it's a busy time, but so far he's only collected one swarm and that was his own.
With the sun shining and the weather being warmer, his own bees are now very busy. If the weather's right, his honey supers will fill in a week. At the moment, however, out of all his hives, he only has two where he can get some honey. It will be the first honey taken this year which is unusual.
He's hopeful that there might be a good borage season or broad been season so that the bees might have make up by then.
Watching my own girls earlier today, they were definitely on a mission in one particular direction. Up and over the garage they went heading towards the far corner of the village green. I know there's a holly tree over there, so we headed over to see if we could spot any of them. The closer you got to the holly tree, the buzz just got louder and louder. Looking up there were honey bees and bumble bees on the white blossom . Now when I watch the girls coming back home, I know which ones have been to the holly tree carrying their panniers of white pollen.
If you're interested in listening to the full interview, it's at the beginning of the programme and is available to listen to again on the BBC iPlayer (available until Friday 17th June).