Posted By:

jenifer

Comments:

0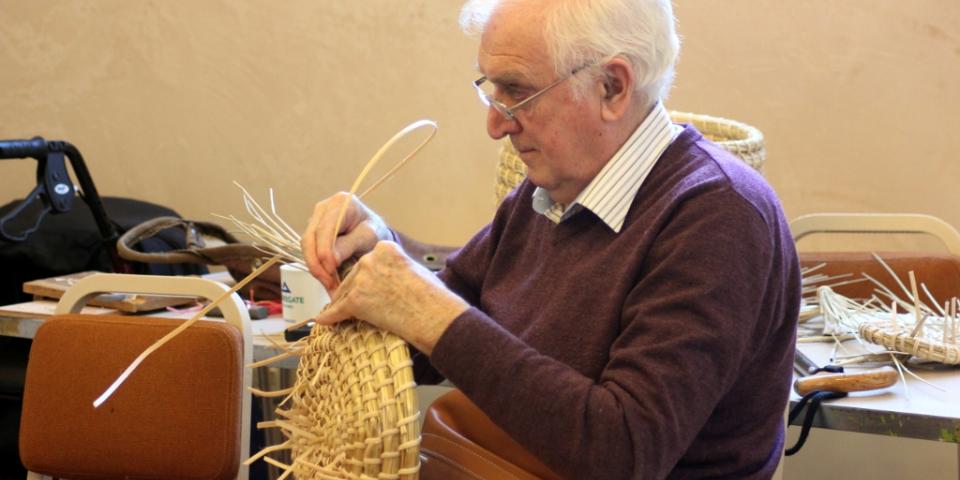 This weekend I rolled up my sleeves with a group of other people to learn how to make a skep under the expert tuition of Mike Male from the Newton Abbot branch of the Devon Beekeepers' Association. This was the first of a two-day workshop for beekeepers - both novice and wiser - to make their own skep in time for the swarming season.
How many of us knew that before the modern moveable comb hive became popular, many beekeepers used to house their colonies in skeps made from materials such as straw, grasses, reeds or even willow and hazel as they were readily available and therefore very cheap to make. The disadvantages of course was that to take any honey, the beekeepers had to drive their bees out of their skeps into others or even destroy them to reach inside.
By the end of the first day, I had managed to get a fair way and left the workshop with an armful of straw and binding cane to carry on with until the workshop resumes again next month.
Came across this lovely old video on YouTube of a pair of 70 year old beekeepers making skeps - worth a watch!
Thankfully with skeppers like Mick and others, they are keeping an old craft alive.