Posted By:

jenifer

Comments:

0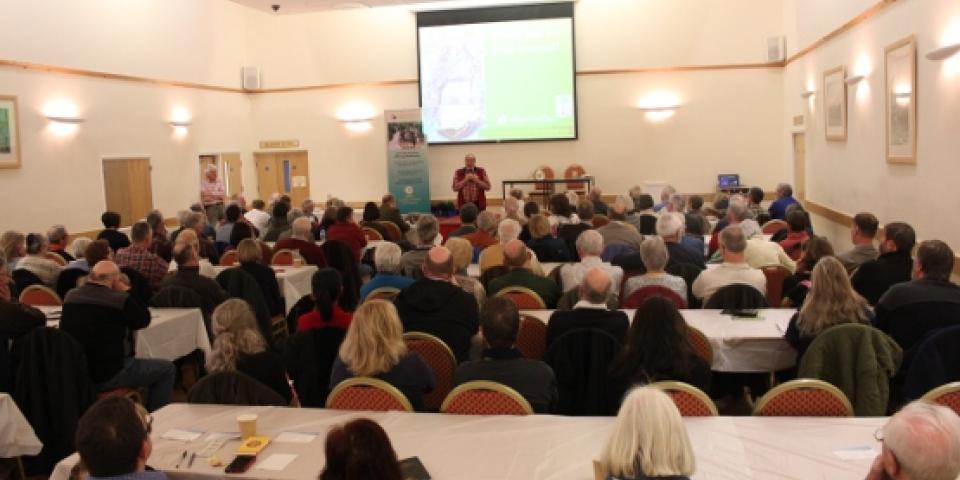 This weekend was the Holsworthy Spring Convention which started with Graham Royal, Master Beekeeper and Seasonal Bee Inspector, giving an awesome presentation on "Apis through the looking glass" taking a close-up look at the honey bee – literally! Using photos he had taken under the microscope, he took us through the honey bee's anatomy which was an incredible insight shown in intricate detail.
Nicola Bradbear, Founder of Bees for Development, then gave an interesting talk on how keeping bees can help alleviate poverty in the world's poorest regions across Africa and Asia by rural communities learning to become more self-sustainable. Nicola is also the President of Apimondia's Scientific Commission for Beekeeping for Rural Development which is a worldwide forum for sharing information on how apiculture contributes to the development of sustainable livelihoods. Sadly, it seems, the UK is no longer a member of Apimondia and many beekeepers in the audience were surprised to hear that the BBKA chose not to renew the annual subscription. I got the feeling that we might hear more about this in the future and I would certainly be interested on knowing more about why the small subscription wasn't renewed when there are so many benefits.
We also briefly heard about the 2017 UK International Meeting of Young Beekeepers being held at Marlborough College in Wiltshire aimed at bringing youngsters from over 20 countries together to build beekeeping connections.
The afternoon had us up and about participating in one of the two workshops:
The Vince Cook method of queen rearing
Varroa control without the use of chemicals
I chose to sit in on the first of these workshops by Simon Jones, Regional Bee Inspector for the south–west. As a new beekeeper, it's not an area I'm ready to try but didn't think there would be any harm in finding out more about this simplest method of queen rearing. Just seeing the equipment that Simon uses and holding it, helps give a good understanding of what's involved rather than just reading about it in books.
The final talk was by Ivor Davis, Master Beekeeper, which was thought-provoking on how "This year my bees will do better" and to look at what we do that we could improve on for the benefit of the bees in our care.
If that wasn't enough to take in, there were trade stands, raffle and a rather delicious buffet lunch (10/10 for the rhubarb and custard) as well as homemade cakes and refreshments served throughout the day.
I brought away with me a lot of fascinating information about honey bees and for me, Graham's talk was absolutely amazing. I even bought the book at the convention!
I also felt I had met new friends in the Holsworthy branch. They had opened up their convention to non-members and it was a real pleasure to feel the buzz of around 120 beekeepers on Saturday. See you again next year Holsworthy.