Posted By:

jenifer

Comments:

0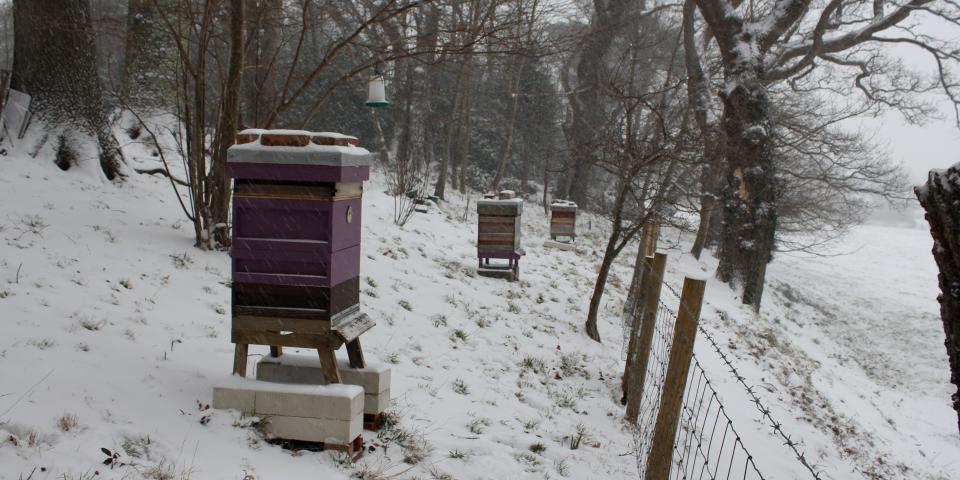 With the majority of the country laying under a blanket of snow, it was inevitable that the beast from the east would finally reach us in Devon with Storm Emma due to arrive later from the west. With the weather conditions as they are, the car keys were left hanging up and the woolly hat and gloves donned for a trudge in the snow over to the apiary to check the hives.
Normally, I don't see many people in the park on the way but today there were families out enjoying themselves as they ran around in the snow pulling sledges full of children with huge big smiles. I wonder how many of them remember it snowing like this or was it the first time they have seen this amount of snow? For our dog, Paddington, it was certainly his first time in the snow and what fun he had chasing snowballs that disappeared. Once out of the park, the walk to the apiary was so quiet with not a vehicle in sight other than the sound of my footsteps crunching in the snow.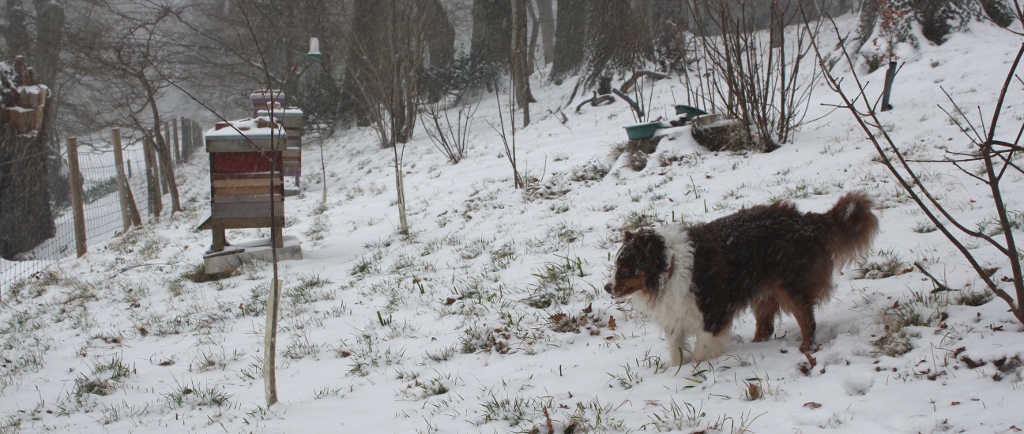 The sole reason for visiting the apiary today was to check that all the entrances were clear. Luckily we haven't had as much snowfall as many parts of the country so there was just a small layer of snow on the landing boards which I wiped away as well as making sure that there were no obstructions in the mouseguard holes.
The bees, wise as they are, remained inside their hives, as well they should. Temperatures at the moment are creating a wind chill of -13oC so they will be in tight clusters. Not knowing just quite when Storm Emma will be arriving, the evening before I weighted down the rooves as was a couple of weeks ago the rooves had been lifted off in a very strong storm. Thankfully the crown board were all propolised down so no harm as far as I could see. I'm not about to make that mistake again.
With the hives all cleared of snow, there wasn't anything else for me to do but to begin the walk back home knowing that each colony is secure and safe as I can make them.