Posted By:

jenifer

Comments:

0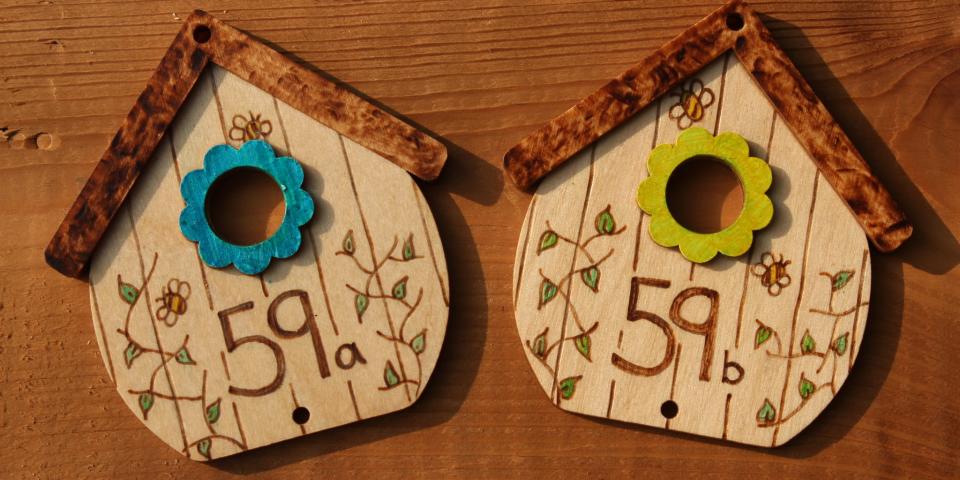 The girls are well and truly settled into their new home, so it seems appropriate that their beehive needs to have a name. Decisions, decisions... do I go for Number 1 (being the very first) or what? Pondering this for some time, I had a bit of a light bulb moment a few weeks ago. As we live at Number 59, why not have 59a and 59b. Made absolute sense to me.
It just so happens that I saw some of Emma Grattan's wonderful craft woodwork and having seen some small signs she had on her stall, asked if she could make a couple of signs for my two beehives. She hasn't disappointed and there are even a couple of honey bees on them too. Their little name plates will sit proudly on the front of each hive as an extension to Number 59.
Many thanks Emma for your artistic work on them both, love them!