Posted By:

jenifer

Comments:

0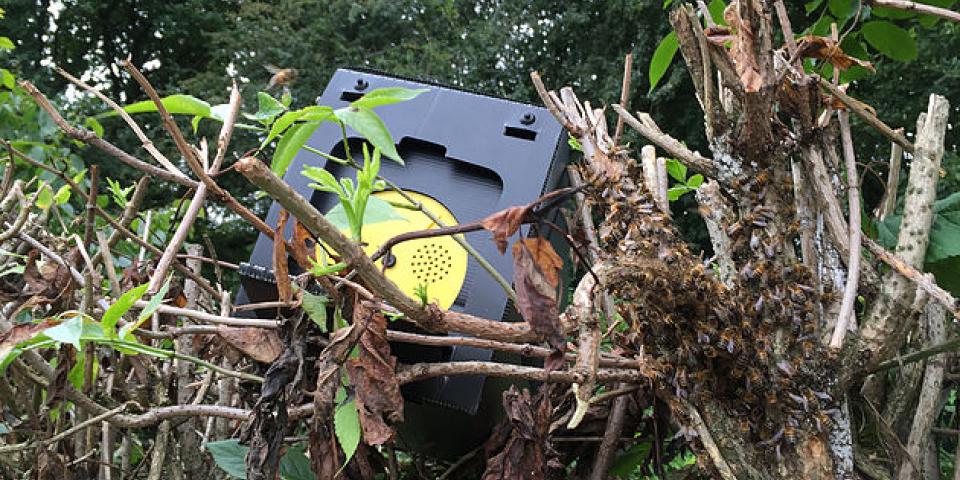 I've only been a beekeeper for 8 months and must confess that the swarming season fills me with both dread and excitement at the same time. Dread because I've yet to experience carrying out an artificial swarm, or even seeing a swarm issue from a hive. And excitement because it's going to be a challenge to see how well I do in preventing my girls from swarming themselves. My nose has been in so many books and magazines of late, mainly because I'm also studying with a couple of beekeeper friends for Module One of the BBKA Correspondence Course, but also in preparation for the big day I go for it and do an artificial swarm.
One of the magazines, BBKA News, is also full of interesting articles and thumbing through the September 2016 issue, I came across a very interesting project that caught my eye about an exhibition showcasing new UK graduate design talent. Two awards being given to products aimed at the beekeeping market, one of them being Josh Akhtar's foldable nuc-sized hive designed for capturing swarms. Josh is from Brighton University and following his website, he's clearly making great progress with his bait hive plans.
I quickly signed up to follow Josh's progress as was keen to contribute to his crowd-sourcing kickstarter page when its set up. Not only do I think this is a great idea and design, but Josh is always a pleasure to chat too as well, especially as he too has been keeping bees with his father for at least five years. I'm really looking forward to getting my own bait hive as soon as they become available.
If you're interested in finding out more, visit Josh's Project Bait Hive website.
The other award aimed at the beekeeper is that of Elspeth MacLeod's design of the Mella hive, a cylindrical hive with in-built remote monitoring technology that can keep beekeepers updated via a smart phone app - technical stuff!